We Buy Houses Lakeland

!

At We Are Florida House Buyers, we understand that selling your Lakeland home can be a daunting process. That's why we're here to make it faster, easier, and stress-free for you. When you choose us, you'll receive a fair all-cash offer without the hassle of making any repairs or cleaning up. It's simple and convenient – just leave it to us!
STEP 1
Get a fair offer within 24 hours
Avoid the hassles of listing your house with our Lakeland Cash Offer Program. In many cases, we can present you with a fair, all-cash offer in as little as 24 hours. No obligations and no fees.
STEP 2
Pick the date you want to close
Selling your house can be stressful. Gain peace of mind by knowing all of your options for selling your house as-is. We can even do the repairs for you!
STEP 3
Sell on your terms. Close quickly.
Have the flexibility to sell on the date you choose. With our Cash Offer Program, we can close in as little as 7 days for situations that qualify.
What are the benefits of selling directly to We Are Florida House Buyers?
Sell your Lakeland house the easy way with We Are Florida House Buyers. No listing fees, no agent charges, and a quick, painless closing process. Say goodbye to the headaches of repairs and renovations. Let us take the burden off your shoulders and make selling an undesired property hassle-free for you. See the side-by-side comparison below:
Our Cash Offer Program
Sell your house to We Are Florida House Buyers
We'll make you a fair cash offer so you can sell without the hassles and stress of listing.
Competitive cash offer within 24 hours
Tell us about your home, and we'll carefully assess it using our local market knowledge to make you a fair, no-obligation offer.
No Showings – No Hassles
We acquire your house "as-is," which means there will be no open houses, weekend showings, or need to fix it up.
You choose your closing day
We can close in days, not months, after we make an offer. You choose the most convenient date for you.
We pay ALL closing costs
Closing costs can quickly pile up, which is why we take care of them for you. There are no additional or hidden fees.
Zero fees. Zero commissions.
We don't charge any fees or commissions because we're buying your house. The sales price is the amount that you receive.
We'll cover any repairs
Is your home in need of repairs? We'll take care of them. You can even leave undesired stuff behind and we'll haul them away for free.
The Traditional Way (with a realtor)
Listing your house with an agent
The amount of time, money, and stress involved with listing your house adds up.
The months it takes to sell add up
Your house is costing you money while it is on the market. Some folks simply cannot wait 90 days for their house to sell.
Plenty of showings and disruption to your life
Not only do you have to prepare your home for showings, but the quantity of showings might cause a significant disruption in your life.
It takes forever to close
After accepting a buyer's offer, it can take anywhere from 30 to 60 days to close. That is, if their finance does not fall through…
1-2% in closing costs paid by you, the seller
A seller is typically responsible for up to 2% of the sales price in closing fees.
Fees and commissions stack up
Aside from closing costs, commissions and fees add up and diminish the amount of money in your pocket at the end. A seller pays 6% in commissions/fees on average.
You could be on the hook for repairs
You could be liable for repairs you didn't realize you needed if something unexpected comes up during the inspection period.
Trusted And Reliable Local Lakeland Homebuyers
We buy houses in Lakeland and throughout Florida for cash, no matter the price. Our simple home buying process includes covering all closing fees. If you're ready to sell your Lakeland home, take action now! Fill out the form above or call us at (407) 993-1147. Say goodbye to that troublesome property once and for all.
Fast Closing Is Available In As Little As 7 Days With Us Your Local Lakeland Home Buyer!
Facing foreclosure? Considering divorce? Underwater on your mortgage? Are liens piling up? Whether you live in it, rent it out, or it's unlivable, we're here to help. We assist owners with unwanted properties, empty houses, missed payments, liens owed, downsizing struggles, and more. At We Are Florida House Buyers, we'll even buy homes that need costly repairs or have fire damage or troublesome tenants. Say goodbye to the stress of selling on your own or through an agent. Sell directly to us and save time and money.
How It Works
To start, simply fill out our short information form on this site or give us a call at (407) 993-1147. For homes that qualify, we can present you with a fair cash offer within 24 hours with zero obligation.
STEP 1
Tell us about your house. We'll get to work today analyzing your property.
STEP 2
We'll make you a fair offer based on the market value and condition.
STEP 3
You choose the selling option that works best for you with zero obligation.
Selling To We Are Florida House Buyers vs. Listing With A Local Real Estate Agent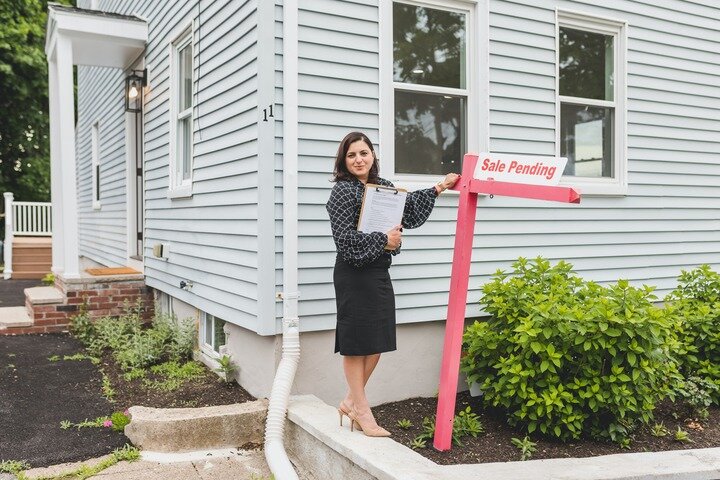 Listing with an agency is ideal if you have a wonderful property and can afford to wait for the right buyer. The Lakeland property market is heated, and beautiful homes are selling quickly. We can, however, assist you in avoiding the headaches of a typical transaction. Traditional sales entail dealing with dozens of people walking through your home for an open house, worrying about inspections, and purchasers whose financing may fall through. All of this can prolong the procedure by months. When you factor in the agent's fees and the items the buyer wants you to address, the actual amount you get in your pocket is almost never the price you're selling for.
Is there a way to avoid the uncertainty and time-consuming procedure of a traditional home sale? There is, indeed!
We Are Florida House Buyers will buy straight from you. We purchase properties in Lakeland directly from homeowners for a reasonable cash payment. Sell your house quickly and without paying an agent's commission.
When we use our local Cash Home Buyer service to buy your house…
We'll clean the house – You'll never have to bother about cleaning up after daily showings and open houses again.
Sell as-is – Does your home require repairs that you do not want to make? Great! We'll take care of the repairs.
We do not charge commissions (and we will pay closing costs!). Our profit is generated by repairing your home and then selling it ourselves.
Completely private and discreet – Avoid having to share your information on the MLS with agents, dozens of purchasers, and the entire world. Our procedure is completely private and discrete.
We'll let you know right away if we can assist, and unlike selling through an agent, you won't have to wait to see if the buyer can receive financing – we're ready to buy right now!
Choose The Right Option For You
There are three options when selling a house or property in Lakeland Florida:
OPTION 1:

List your home for sale with a real estate agent. It normally takes 45 to 90 days from listing to cash in hand, plus the difficulties of open houses, commissions, and financing falling through at the last minute.

OPTION 2:

Sell the house on your own (FSBO). You're doing everything an agent would do to save money, but it's costing you too much time and stress.

OPTION 3:

Sell to We Are Florida House Buyers for cash. Avoid the headaches of advertising your home on the market, choose your closing date, and skip the cleaning and repairs. There is no need to consider our offer, and we prefer the most challenging scenarios that agencies or other investors will not consider.
We'll make you a fair all-cash offer on your house within 24 hours if you contact us and submit the short property information form (below). We can close anytime YOU choose – it's entirely up to you! It makes no difference what condition the house is in, or whether there are renters you can't get rid of. Don't be concerned. We'll take care of everything. We may close in as short as 7 days because we buy property with cash and don't need traditional bank financing.
Or Give Us A Call Now At (407) 993-1147
Sell Your House And Walk Away
We assist property owners just like you in a variety of situations. Divorce, foreclosure, the loss of a family member, burdensome rental property, and a variety of other circumstances. We buy houses in Florida for cash and pay a reasonable price. Sometimes homeowners' lives are too hectic to devote the time required to complete all of the tasks required to ready a home for sale on the market. If this describes you, please tell us about the property you want to get rid of.
–>> We can assist you in selling your house swiftly and for cash.
If you simply don't want to deal with the inconvenience of owning that house any longer, but the hassle and time-consuming expense of selling it the usual manner is just too much for you, contact us now. After informing us about the property you want to sell, you might get a reasonable, no-obligation, all-cash offer in 24 hours and close in 7 days!
We buy houses in Lakeland and the neighboring Florida locations. Connect with us today if you need to sell your house quickly. We would be delighted to make you a reasonable, no-obligation, no-hassle offer.
You can take it or leave it. You have nothing to lose.